A city, whose name may surprise you, has, in recent years been steadily emerging as a viable tech hub. Buffalo, NY, a Great Lakes mainstay, known mostly for its snow, chicken wings, and football team, has been quietly transforming its once rustbelt reputation into that of a burgeoning startup city. Now, amidst a rocky funding environment for startup founders across the globe, one of the forces behind Buffalo's changing tide, local accelerator 43North, has $5M to invest in seed-stage companies as they recently launched the search for their ninth cohort.
The startup accelerator presents an opportunity for founders to apply for a shot at securing one of five $1M investments while gaining access to a comprehensive year-long program focused on mentorship, connections, and what many of their portfolio company founders call "unparalleled" support services. "43North writes the big check but what's most impressive and valuable is how they deliver on their commitment to founder and team support," said Dr. Irfan Khan, Founder and CEO of Circuit Clinical. "It's a concierge-style, high-touch level of service and it can make a world of difference in the growth of an early-stage company.
For a second consecutive year, 43North will make five $1M investments in exchange for 5% equity. As the program has since its inception, they will also request that the founder and half of the team relocate to Buffalo for the duration of the cohort year. In addition to the investment, founders selected into the program gain access to an immersive accelerator designed to fuel growth through mentorship, connections to potential customers and investors, marketing and hiring support, free office space, and the advantage of operating tax-free for up to a decade in New York.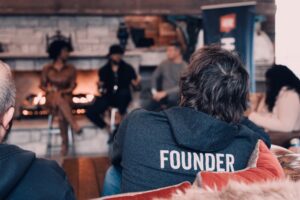 Over the past nine years, 43North has invested $40M in 64 companies, fostering a diverse portfolio spanning various industries and founder backgrounds. From the very beginning, 43North has remained committed to leveling the playing field for underrepresented founders. Today, their portfolio boasts 46% of companies with founders of color and 26% with female founders.
Many of its portfolio companies have endorsed the industry-agnostic accelerator, showcasing it as not only a unique and attractive offering, but also highlighting its success. Among the 43North success stories – unicorn ACV Auctions (Y2) sits at the top as their first portfolio company IPO that went public in 2021. Others rising quickly are names like Squire (Y4), a barbershop software platform that's raised over $150M to date and caught the attention of influential investors like Iconiq Capital. CleanFiber (Y3), another climate tech startup that manufactures insulation from recycled cardboard boxes, closed its Series A-2 this past year and plans to increase its production fivefold.
Twipes (Y8), a company that relocated from London to Buffalo and is currently part of the 43North Y8 cohort, stands as a testament to the effectiveness of the program. "43North has already provided us infinite value with hiring, marketing, budget handling, and everything that we could possibly need as a company coming from the UK to the United States," said Elle McIntosh, Cofounder of Twipes. "And there's just a massive sense of camaraderie and wanting you to succeed. We wouldn't be where we are as a company if it wasn't for 43North."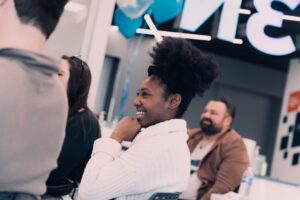 If you're a seed-stage startup looking to scale your business and think you could benefit from building with the backing of 43North, the accelerator wants to hear from you. Check out the application and apply today! 43North looks for startups that have previously raised VC funding, have traction with paying customers, and are ready to embrace the vibrant ecosystem of Buffalo for a transformative year. To be considered for the 2024 program, apply at 43North.org by Friday, June 23rd at 12 p.m. EST
Still not sure if it's the right fit? Mark your calendar for the "Why to Apply" webinar on Wednesday, May 31st, where you can hear from three of 43North's portfolio company founders and gain insights into the application process.